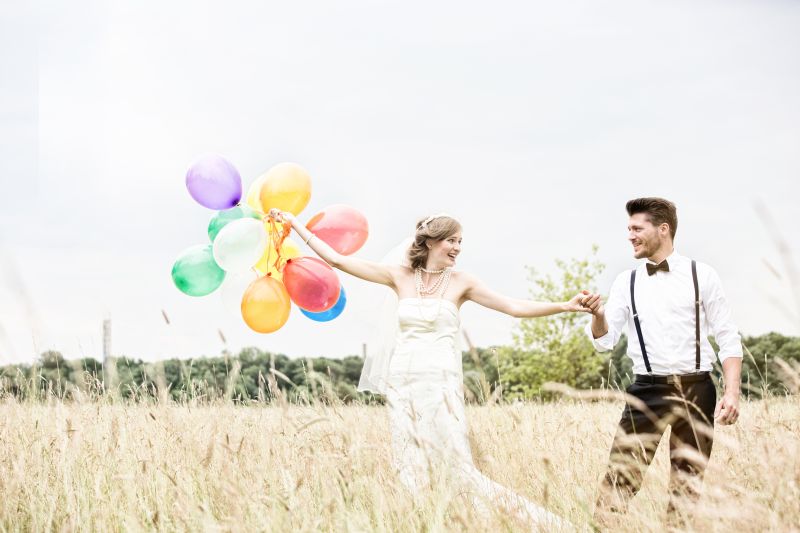 It is the end of 2016 now and engagement season is officially on! There is a special place in any unmarried woman's heart for the period between Thanksgiving and Valentine's Day. This is the period that traditionally marks the engagement season, turning carefree ladies to organized future brides that want everything to be planned perfectly for their wedding day.
For all those of you tying the knot in 2017, we have gathered some of the most amazing wedding photography trends that will inevitably turn your wedding into a memorable experience with enough stylish evidence (read: fabulous wedding photos).
Here's what wedding photographers will search for in 2017 wedding photo sessions:
1. Keeping it real
Wedding photographers will more than ever focus on realistic shots of you and your husband that will capture your beautiful timeless moments in a natural and genuine way. Capturing authentic moments from your big day, your wedding photographer will search for an opportunity to get the perfect moment on camera instead of making you pose for hours to get the perfect portrait shot.
2. Drone shots are on
Wedding photographers from all over the world are implementing the usage of drones in wedding photography. It's easy to understand this trend as the shots taken with the help of this latest technology in the video and photography world are literally out of this world. Wedding drone footage, you are more than welcome in 2017!
3. The classic black and white
In 2017, more and more wedding photographers will include in their portfolio timeless black and white wedding photos. Who can resist the temptation to be featured in a breathtaking black and white photo session on the most important day of their life?
4. Vintage is the new modern
We saw a lot of instances in 2016 of wedding photos being edited (post-production) to get that vintage feel and look many brides are in love with these days. This tendency will probably enter 2017 as well and future brides will enjoy wedding photos with enhanced colors, faded washes, and other effects that accentuate on the vintage theme in photography.
5. His social media majesty, the #hashtag
No 2017 wedding will go without its unique wedding hashtag. We strongly advise future brides to come up with an original idea for a wedding hashtag and make sure all their wedding guests have an easy visual access to it. This way, everyone will be able to enjoy photos taken from different wedding guests and comment away on the bride's beautiful dress, the wedding cake's divine taste, etc.
6. Personality. Creativity. Drama.
Wedding photography in 2017 will be based on personality, creativity, and drama. Your wedding photographer won't spare you some extra efforts to get the perfect shot, mirroring your personal story as a couple. Wedding photos will get more and more creative, making sure no two wedding albums are the same in terms of poses, shots, creativity, and drama. Extreme wedding photography will also be trending in 2017!
Posted in
wedding photo
Tags:
extreme wedding photography
,
trending wedding photography
,
wedding photo ideas
,
wedding photography tips
,
Wedding Photography Trends
,
Wedding Photography Trends 2017
,
wedding-photography